InterDigital Initiates Fresh Legal Actions Against Lenovo Over Proprietary AV1 and VP9 Video Codecs
InterDigital, a prominent technology research and development company, has filed a series of new lawsuits against Lenovo, the multinational tech giant, concerning proprietary AV1 and VP9 video codecs.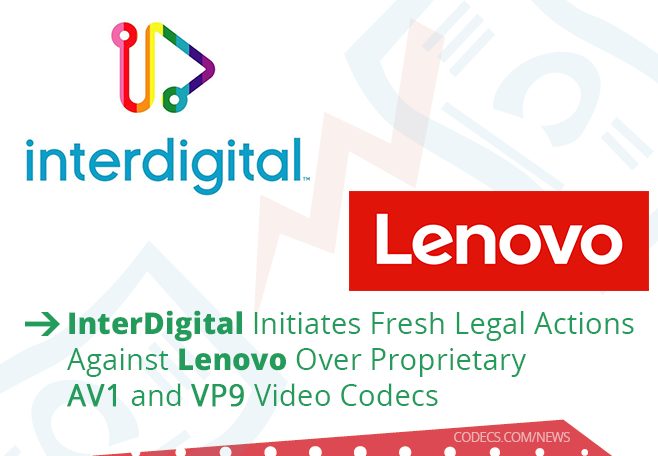 This move marks the latest development in the ongoing legal dispute between the two companies.

InterDigital alleges that Lenovo has violated its intellectual property rights by utilizing AV1 and VP9 video codecs without obtaining the necessary licenses. These codecs are essential for video compression and streaming, playing a pivotal role in delivering high-quality video content across various platforms and devices.

The legal battle between InterDigital and Lenovo is not a novel one, as the two entities have previously clashed over patent disputes in the past. This new round of lawsuits adds to the existing complexity of their legal entanglement.

InterDigital has made it clear that it values the protection of its intellectual property rights and will take all necessary measures to ensure that its patented technologies are not unlawfully utilized. Lenovo, on the other hand, is expected to mount a robust defense against these allegations.

Observers of the technology industry will be closely monitoring the progress of these legal proceedings, as the outcome could have far-reaching implications for intellectual property rights in the rapidly evolving world of video streaming and compression technologies.

Both companies have yet to issue official statements regarding the recent legal actions.

For now, the technology community awaits further developments in this ongoing legal saga between InterDigital and Lenovo.