Minimalist Magic: Discover Your Music Collection with Musikcube 3.0's Sleek Interface
Musikcube 3.0 is a powerful open-source music player that can be used on Windows, Mac, and Linux operating systems.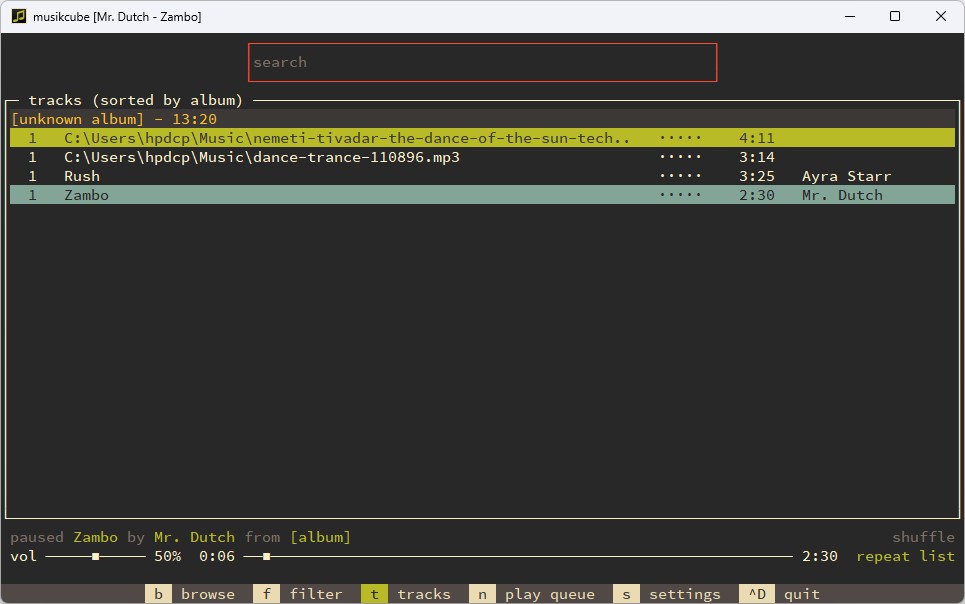 It has a clean, minimalist interface and a wide range of features that make it easy to manage and play your music collection. Here's a guide on how to use musikcube 3.0:

1. Download and Install Musikcube 3.0
To use musikcube 3.0, you first need to download and install it on your computer.
Once you have downloaded the zip file, unarchive it and locate the musikcube.exe file in the directory.
Double-click on it to open the application.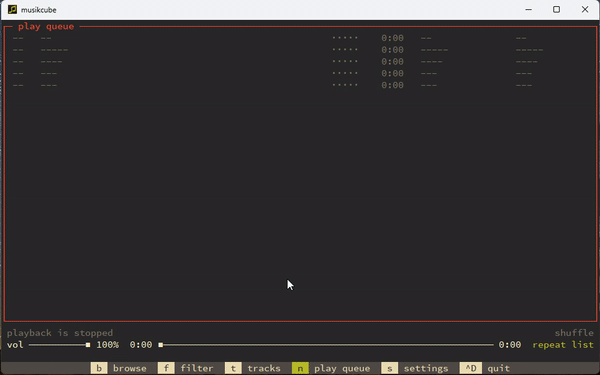 2. Add Your Music Library
Click on the "Settings" button, in the bottom right corner of the window.

In the Settings menu, navigate to and select your music folder by using your mouse and hitting "Enter" on keyboard.
Once you've found the folder, just click the "Space" button to add the path.

Click on the "Library" tab and then "Track" to access the music files.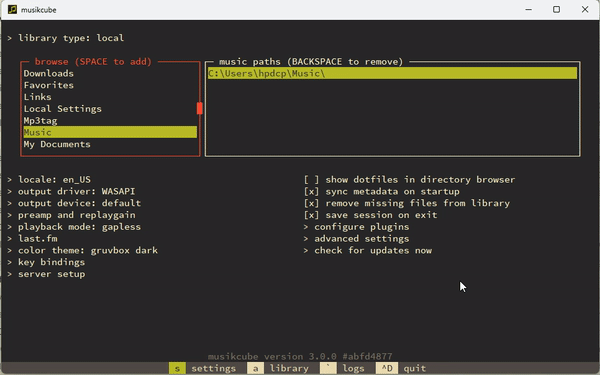 3. Browse and Play Your Music
Once you have added your music library to musikcube, you can browse and play your music using the player interface.
You can view your music collection by clicking on the "Library" button in the bottom left corner of the musikcube window. This will show you a list of all the music in your library.
To play a song, simply double-click on it in the music library. The song will then start playing in the musikcube player interface. You can use the playback controls at the bottom of the window to pause, skip, or rewind the song.
4. Customize Your Music Player
Musikcube 3.0 allows you to customize the player interface to suit your preferences. You can change the theme, font, and color scheme of the player interface by clicking on the "Settings" button and selecting the "Appearance" tab.
You can also customize the playback controls by clicking on the "Settings" button and selecting the "Controls" tab. Here, you can change the keyboard shortcuts for various playback controls.
5. Use Musikcube's Advanced Features
Musikcube also has a range of advanced features that can help you manage and organize your music collection.
For example, you can create playlists, filter your music collection by various criteria, and view detailed information about each song.
To access these features, click on the "Library" button and select the "Playlists", "Filters", or "Info" tabs.
6. Enjoy Your Music!
That's it! With musikcube 3.0, you can easily manage and play your music collection on your computer.
Whether you're listening to your favorite songs or discovering new music, musikcube 3.0 has everything you need to enjoy your music to the fullest.