First of all, get the QuickTime Player; yep nobody loves it, but we can't play the files without their wonderful codecs.
Then, in order to Play the AMR files using Winamp:

Download and install MediaLooks QuickTime DirectShow Source Filter

It is a DirectShow filter, so, after installation, run:


C:\Winamp\Options\Preferences\Plug-ins\Input\
And double-click the Nullsoft DirectShow Decoder in order to pull up it's settings dialog.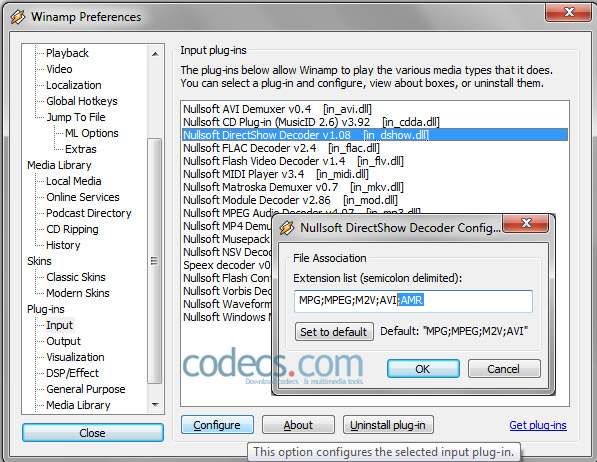 Click on Configure button and add ;AMR to the extension list.


Play the files using Windows Media Player
Download and install River Past QuickTime DirectShow Filter for WMP
Reviews & Comments
Diaeus made an .amr-plugin for Winamp - put it in Winamps Plugin-folder, and heypresto:
http://forums.winamp.com/attachment.php?attachmentid=51637&d=1421613686
Very good advice, it resolved my problems with winamp instead of horrid quick time player! Now I can enjoy my list :-)!