How to play AC3 files, or AVI with AC3 audio?
In order to play AC3 (Dolby Digital) files or DTS (Digital Theatre Surround) streams included in AVI/OGM/MKV files you must download and install AC3 Filter.

AC3 Filter is a high quality free DirectShow filter designed for real time audio decoding and processing.


After installation, the filter is ready to work immediately and does not require any settings. Now, you can play AC3/DTS encoded media files with any DirectShow compatible player: Media Player Classic, Windows Media Player, Zoom Player...


If you want to play the files in Winamp, you need to install WinampAC3 - an interesting plugin, based on the same decoder library (LibA/52 library) used in AC3Filter.

You must configure the AC3 Input plug-in. It might not just work.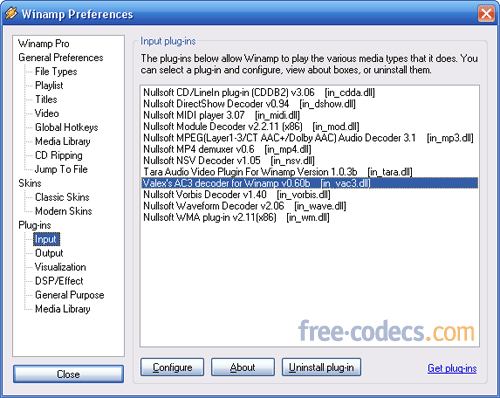 The plug-in needs to be set to Output 3/2+SW 5.1 channels.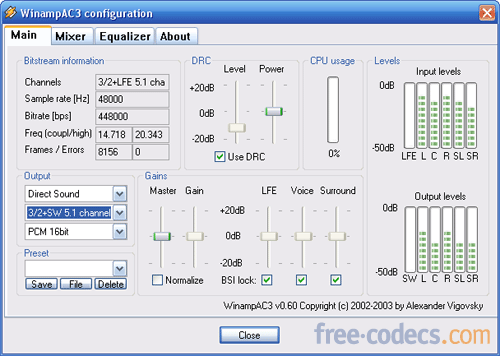 Note: Don't install AC3 Filter to play the files in Winamp, you only need WinampAC3.
Reviews & Comments
Tried it - and MPC Home Cinema still will not play a movie with AC3 audio eg. Once Upon A Time In The West (Cody) 1968